Reference
Micro Spectrometer Application References
Due to the confidentiality of the customer's technical details, we show here a limited number of applications that have been approved by the customers. More reference permissions for new applications are being applied.
Device Categories:
Handheld, portable and desktop devices
On-line process sensors
Typical test parameters:
Medical diagnostics: hemoglobin, hematocrit, bilirubin, µ-biological identification (AST/ID), medical fluorescence markers; SERS targets
Industrial testing: raw material inspection, QA, diamond grade, plasma control; thin film inspection
Food & Agro: protein, fat, water, starch, vitamin, sugar, food safety, milk (germs, antibiotics, bacteria, ….)
Water analysis: nitrate / phosphate / ammonia
HemoNIRTM by NIRscience Corp.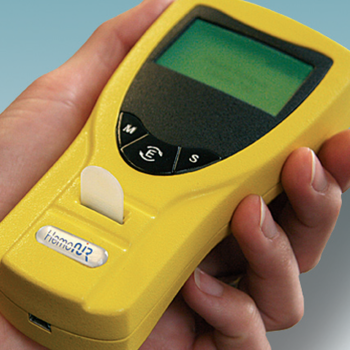 Compact, battery-powered handheld device for measuring Total-Hb, Met-Hb and Carboxy-Hb and other blood parameters from a sample of less than 10 μl. Use of the spectrometer enables a purely optical measurement to be performed without adding any reagents.
SUPER ID clinchem by Dr. Müller Gerätebau GmbH
SUPER ID clinchem is providing laboratory grade test results in a POCT device for state of the art in-vitro diagnostic tests.